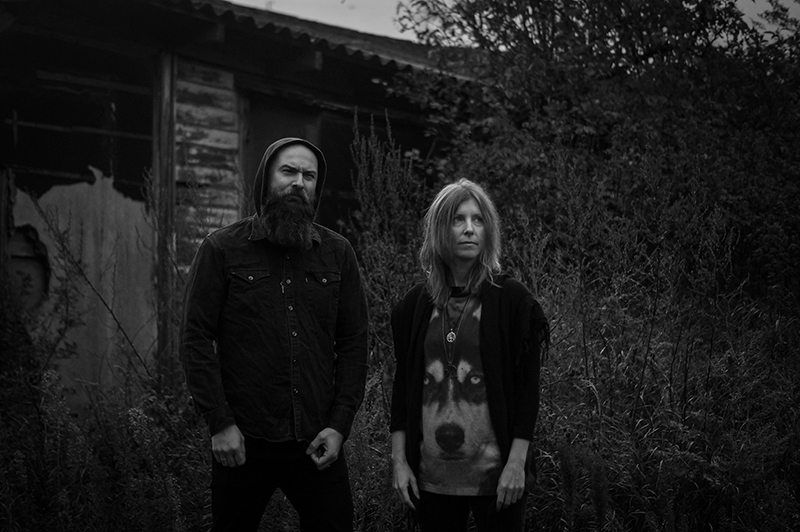 GRIN
Heavy psych doom duo GRIN deliver an experience that is both soothingly spiritual as well as intensely carnal.
The nature of music performed by duos rests on a stylistic paradox that has been endlessly fascinating to listeners throughout the history of modern music. There is a particular focus to songs produced by solely two entities which makes them powerful and coherent, but at the same time there is a certain vulnerability in having merely two artistic perspectives and just two musical voices on stage. All in all, being in a duo simply raises the stakes in an artistic sense, it being make or break when it comes to the quality of the music.
The Berlin-based musicians and power couple Jan and Sabine Oberg (of Earth Ship renown) purposefully embrace this paradox, creating music that is both raw and exposed. Sometimes surviving on the power of a single riff, then swelling to the sounds of a catastrophic planetary devastation, the band's sophomore album takes cues from diverse styles such as post-metal, grunge and shoegaze.